Community Service
The Kansas City Women's Chorus seeks to promote harmony in our diverse community, and we do so by providing service to a variety of organizations.
Groups recently highlighted during our concerts have included: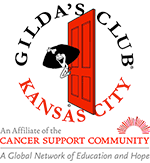 Gilda's Club Kansas City
An affiliate of the National Cancer Support community that provides social, emotional, and educational support for people impacted by cancer. All of the services and program are free of charge to those diagnosed and their families.
TNT/Leukemia & Lymphoma Society
The largest endurance sports training program in the world. In exchange for training, the athletes raise money towards cures for blood cancers like leukemia, lymphoma and myeloma.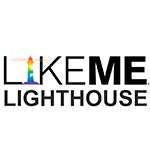 LikeMe Lighthouse
Provides a safe and welcoming space where LGBT individuals and their families, friends, and straight allies can come for education, resources and to build a cohesive LGBT community in the Midwest.
Other service projects by the KCWC included:
Amethyst Place Bra Collection – chorus members donated over 130 new and gently used bras during our spring season '15. These were given to Amethyst Place, an organization helping women re-enter the workforce (and the community in general) after rehab and/or imprisonment.
Harvesters – the chorus collected nearly 1,000 cans for Harvesters that were donated during the holiday season of 2014.
Sheffield Place – collected bath supplies for Sheffield Place in partnership with Function Junction.
Underserved Nursing Homes – SingAlongs and Caroling at 10 underserved nursing homes throughout the year.
In 2014-15 Chorus members were involved in "Hundreds of Hours" of service to one or more of the following organizations:
Alpha Phi Omega

Alzheimers Association

AAUW

Blue River Rescue

Blue Valley School District

Boy Scouts

Brighton Gardens

Carver Elementary

CASA

Catholic Community Hospice

Central Presbyterian Church

Changing Leads Equine Rescue

Children's Memorial Lutheran Church Food Kitchen

Congregation Beth Torah

Congregation Ohev Shalom

Evening Care

First Lutheran Church

Gilda's Club

Global & Multicultural Education

GLSEN Greater Kansas City
Grandmothers Against Gun Violence

Great Plains SPCA

Harvesters

Heifer International

Hope House

Humane Society of Greater KC

KC Pet Project

KC Public Schools

KC Public Library

KCUR

Laubach Literary Society

Lakewood Garden Club

Leawood Singers

Los Cabos Human Society

Olathe North Gay Straight Alliance

Operation Breakthrough

Outreach International

Pampered Pom Rescue

Planned Parenthood of KS & MO

Platte Woods Methodist Church
Project Smiles

Re-Run Thoroughbred Horse Rescue

Rolling Hills Presbyterian

Safehome

Safehouse Bark

St. Mary's Food Kitchen

St. Elizabeth's Church

Shalom House

Shawnee Community Service

Spirit of Hope MCC Church

Toys for Tots

Tune Time Singers

Uplift

Valley View Methodist Church

Village Shalom

Walnut Garden's Community of Christ

Women's Foundation of Greater KC

Westerly High School Band